Top 5 Neighborhoods in Whittier, CA
This Blog is a transcript from our video "Top 5 Neighborhoods in Whittier, CA"
What's up everybody. Willie and Anna with The Garcia Real Estate Team here in the Whittier, California. If this is your first time to this channel, and you would like to know everything about living, working, eating, sleeping, playing, and the five top neighborhoods here in Whittier, then make sure you tap the subscribe button down below and click the little bell so that you are notified every single time we do a brand new video.
We get so many people reaching out to us that are thinking of relocating to Whittier, that we just absolutely love it!
You will fall in love with the views in Spyglass Hills
Our first location is Spyglass Hill Estates located in West Whittier among Whittier's Rolling Hills with panoramic views of downtown Los Angeles and within 30 minutes to downtown Los Angeles. Spyglass is within minutes to Uptown Whittier the Quad shopping mall and the 605 Freeway. If you are into hiking or mountain biking, you are close to the Sycamore Canyon trails and the Hellman Trails. Spyglass Hills consists of single one story homes that have three to four bedrooms and approximately 1,800 square feet to 2,300 square feet of living space. There are also two story homes, which consists of three to five bedrooms and approximately 2,000 square feet to 3,200 square feet of living space. Prices in the neighborhood can start anywhere between the mid seven hundred thousand to the high nine hundred thousand.
The Historic District has a variety of architectual styles
Our second location is the Whittier Historic District, which is in Southwest Whittier. This beautiful neighborhood traces its beginning way back to 1887 when a group of Quakers began this new community. I love this neighborhood for its tree lined streets and its architectural style. As you walk down these streets, it's easy to spot among the neighborhoods, beautiful Craftsman-style homes, Spanish Revival homes, the Colonial Revival home and some Victorian homes. We even have a few tutors and bungalow court homes. The neighborhood is within walking distance to Whittier college, the Hellman hiking trails and Uptown Whittier. These houses are unique in style and vary from two bedrooms, one bath, approximately 1300 square feet priced in the high five hundreds to four to six bedroom homes, approximately 3,500 square and priced in the one million plus.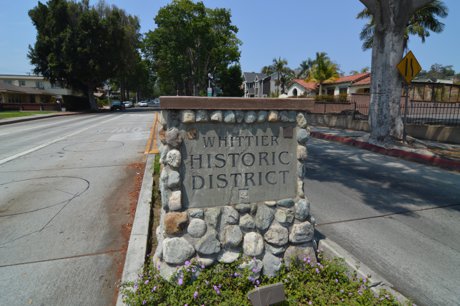 Mar Vista Heights has beautiful tree lined streets with great views
Our third location is the Mar Vista Heights neighborhood located in East Whittier. The neighborhood is located north of Mar Vista street, which is the main artery for people traveling from Whittier to Hacienda Heights. The neighborhood is nestled between many subtle Hills with views of Catalina Island, you have views of Downtown Los Angeles and Orange County. Many of these streets up here are tree lined and wide. You are within minutes to beautiful Penn Park and of course Uptown Whittier Which is just down the street. The architectural home styles up here are midcentury modern contemporary and many Ranch style homes. You will find homes as small as three bedrooms, two baths, approximately 1,800 square feet in living space, starting in the high seven hundreds, to homes that are four bedrooms, two baths, approximately 2,800 square feet plus in the mid-900,000.
The Michigan Park neighborhood has a park in the middle of the neighborhood
Our fourth location is the Michigan Park area. We absolutely love this neighborhood. It's right below the Mar Vista Heights neighborhood and it's in between Mar Vista street and Whittier Boulevard located in East Whittier. This area has a beautiful park in the middle of the neighborhood called Michigan Park. We see many family holding events at the park in the weekends, walking their dogs, exercising and just taking in the beautiful views. We love the neighborhood because it's surrounded by lovely tall Jacaranda trees. So come early spring, you start seeing the purple flowers and white flowers just sprout out and fall all over the streets. You are also within walking distance to Ocean View Elementary and East Whittier Middle School which are highly sought out.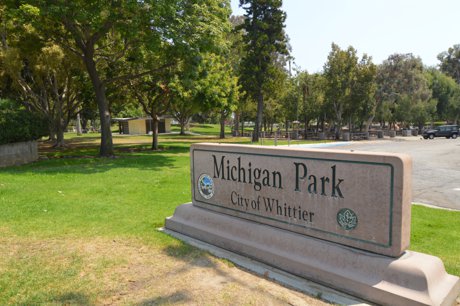 If you like luxury living, then Friendly Hills is for you
Our final location is Friendly Hills, which is in East Whittier and is an upscale affluent neighborhood located North of Whittier Boulevard and East of Colima Road. The neighborhood is known for its beautiful Friendly Hills Country Club and many of the properties are situated around the golf course, which have amazing views of the Fairways. The neighborhood consists of subtle Hills with some views of Catalina Island and Orange County. You're within minutes to the Whittwood Mall, where there is a variety of shopping and local upcoming restaurants. If you are into hiking, mountain biking or horseback riding, you have the Murphy Ranch Trail right at your footsteps. Friendly Hills consists of many architectural style homes, such as tutor, midcentury, modern Spanish Mediterranean and ranch-style homes to name a few. The average home is no less than 2000 square feet to approximately 4,000 square feet of living space. And most of the lots are super huge. Prices range anywhere from the mid nine hundreds thousands to $3 million.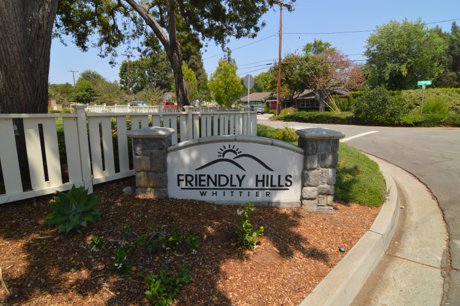 So there you have it folks, the top five neighborhoods in Whittier.
So if you're looking for that perfect Whittier area that you're considering moving into or would like to see, simply reach out to us. We would love to show you around!