The Pros and Cons of Living in Whittier, CA
This Blog is a transcript of our video "The Pros and Cons of Living in Whittier
What's up everybody? This is Willie and Anna with the Garcia Real Estate team here in Whittier, California. If you are new to our YouTube channel and you want to know everything about living, working, eating, sleeping, playing, and the pros and cons of living in Whittier, then make sure you tap the subscribe button down below, you click the little bell so that you are notified every single time we do a brand-new video.
Pro #1
Pro number one about living in Whittier is that you're centrally located to Los Angeles and Orange County. You are only 30 minutes away from Downtown Los Angeles, the Staple Center, Sofi Stadium and the Coliseum and you have easy access to the 605 FWY and the 60 FWY.
Additionally, you are about 15 minutes away from Orange County where you have the beaches, The huge malls, Disneyland and Knott's Berry Farm.
Pro #2
Coming in at number two, another great thing Whittier is known for is its beautiful tree lined streets. Our streets are lined with bright lavender jacaranda trees, huge ficus trees, magnolia trees, and maple trees. It just nice to walk the different neighborhoods and enjoy the view of all the beautiful trees.
Pro #3
Coming in at number three, Whittier has a diversity of neighborhoods and homes. For example, Whittier has four Historic Districts, all within walking distance to Uptown Whittier. As you walk the neighborhood you are taken back into time, you get to appreciate the old American Colonial homes, The Craftsman homes and all the details that went into this type of construction. There is also the Michigan Park neighborhood which is surrounded by beautiful Michigan Park. You also have Friendly Hills which is our exclusive neighborhood surrounded by a Friendly Hills Country Club and there are other neighborhoods also.
Pro #4
Coming in at number four, new construction. Our city continues to grow and there's a need for more real estate housing. The city currently has three new housing construction site. On the West North side of town there's the Hadley Trail Townhomes which are beautiful and selling fast. On the West South side of town we have the Groves in Whittier which are also new homes for sale, this construction site is the largest in our city and it consist of 750 new homes and lastly, we have the Candlewood Villas which are in South Whittier.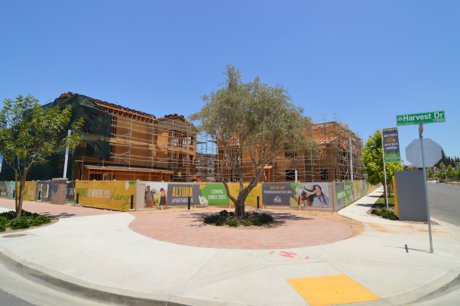 Pro #5
Coming in at number five is our family favorite Uptown Whittier which is our Downtown. Uptown Whittier is where families gather during the week, but particularly on the weekends to shop at the specialized boutique, visit the local restaurants, enjoy the local music and walk the tall ficus tree lined streets. We love eating in Uptown Whittier, You'll find great Mexican, Indian, Asian, Vegan and our favorite Peruvian food. Uptown is a great family environment and its really nice during the Christmas holidays.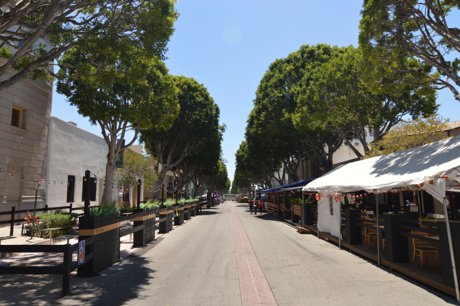 Pro #6
Coming in at number 6 is our hiking trails. If you are like us and enjoy taking long nature hikes and enjoying our beautiful landscapes, Whittier has plenty of trails to hike. On the west side of town you have the Hellman trails which within the Hellman trails there are smaller trails to hike. You can also mountain bike these trails. Not to far from the Hellman trails is the Turnbull Canyon trails, once you reach the trail peak you can enjoy the beautiful views. Make sure to come out early in the morning to catch the fresh air and avoid the strong sun heat. We also have the Arroyo Pescadero trails which are located on the East side of town. These trails are closer to Colima Road and Mar Vista Street. Within these trails you will also find smaller trails. Make sure to wear comfortable shoes and bring plenty of water for you and your pets.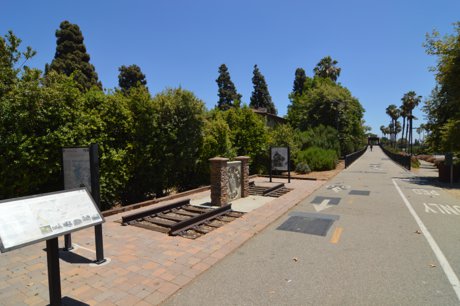 Pro #7
Coming in at number seven, Whittier has four high schools and two colleges. The high schools are Pioneer High School which is located in West-South Whittier and has a student population of 1,300 and currently ranks a 7. Whittier High School is located in West Whittier and has a student population of 1,900 and currently ranks a 6. California High School which is located in East-South Whittier and has a student population of 2,830 and currently ranks a 7. La Serna High School which is located in East Whittier and has a student population of 2,718 and currently ranks a 9. Our colleges are Rio Hondo College and Whittier College, where President Nixon attended.

Pro #8
Coming in at number eight, Whittier has three amazing golf courses. On the east side, we have Friendly Hills Country Club. On the north side we have Whittier Narrows Golf Course and on the south side, we have Candlewood Country Club.

Cons of living in Whittier
Con #1
Now let's get into the cons of living in Whittier. Coming in at number one is a distance to the freeway. Depending on where you live the further east, the farther the freeway can be. If you live in East Whittier, the freeway can definitely be 15 to 20 minute drive depending on traffic.

Con #2
Coming in at number two, Whittier Boulevard is the city's main traffic artery. It can become pretty busy during rush hour, so you quickly start to learn all the shortcuts and side streets.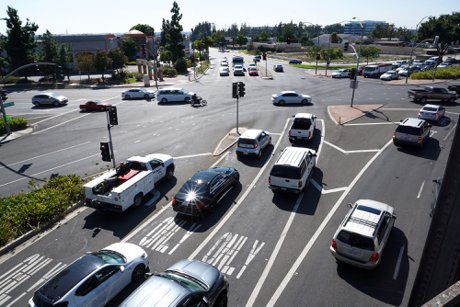 Whittier is such a great city to live in and raise a family. The community is great, the city does its best to keep our city clean and safe. We have so many natural resources such as our hills, the views and all our hiking trails. Reach out to us if you have any questions…