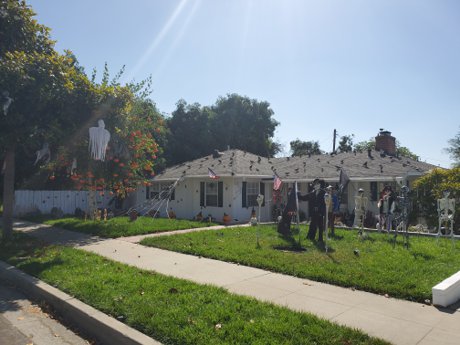 Halloween and the friendly spirits!
We love how the Michigan Park residence in Whittier are always into the Halloween spirit. We begin to notice the Halloween decorations going up as early as late September. This neighborhood in Whittier gets hundreds of trick-a-treaters every year and is well known for giving out plenty of candies.
Right before dusk you begin to see the neighbors in Michigan Park preparing for the trick-a-treaters. You hear the scary music playing in the background, the strobe lights flashing and you feel the excitement of Halloween.
If you are considering coming out to Michigan Park to trick-a-treat, you want to stay between College Ave and Ocean View Ave, Whittier Bl. and Mar Vista St. this is where all the fun is at.
What do you like about Halloween?